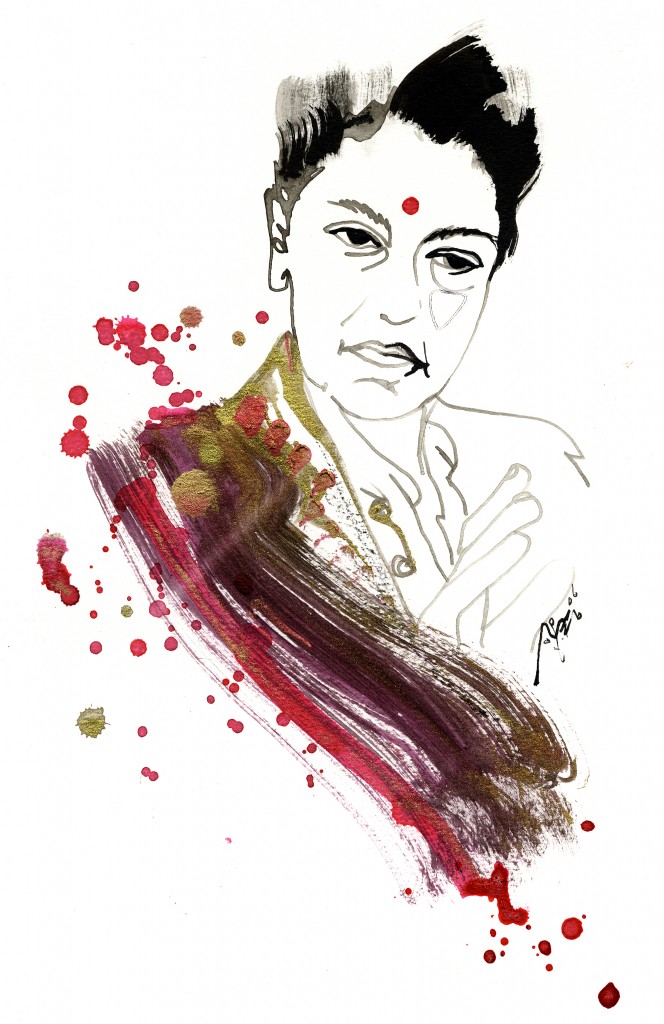 image published with "Naked Punch" interview with Oscar Guardiola-Rivera
My post is inspired by a panel I attended this week at the Center for the Humanities at the Graduate Center, CUNY called "Can the Subaltern Speak? Reflections on the History of an Idea." Updating thoughts on Gayatri Chakravorty Spivak's seminal essay, first delivered at the Marxism and the Interpretation of Culture Conference back in 1983. It was a touching presentation and everyone on the sizable panel had personal and theoretical insights to share. Participants included (from the announcement) – Meena Alexander (English, Hunter College & The Graduate Center, CUNY); Judith Butler (Rhetoric, University of California Berkeley); Patricia Clough (Sociology, Women's Studies, Intercultural Studies, Queens College & The Graduate Center, CUNY); Drucilla Cornell (Women's and Gender Studies, Rutgers, The State University of New Jersey); Rosalind Morris (Anthropology, Columbia University) and Robert Young (English, Comparative Literature, New York University). The panel was moderated by Kyoo Lee (Philosophy, John Jay College of Criminal Justice, CUNY).
The auditorium holding the panel was completely full. Then, the overflow of attendees still filled up three additional instructional rooms. I'm now very compelled to returning to the essay, with the accompaniment of Morris's anthology — for which the panel was named and held.